Playground Canopy at Morpeth First School in Northumberland
Posted on 28/02/2020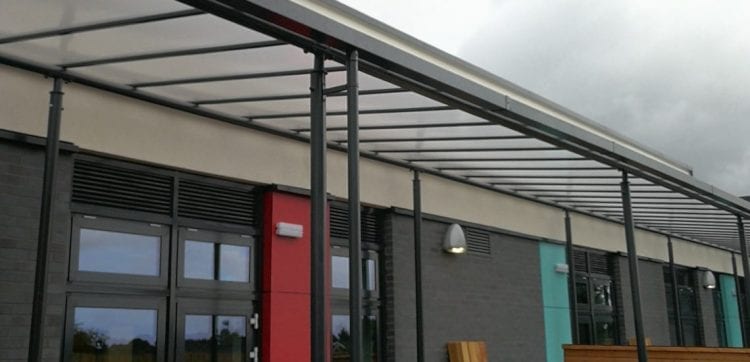 Morpeth First School were moving into a brand-new building. The staff decided that the facilities should include a covered play area for the pupils to use all-year-round.
Project – Morpeth First School add straight roof canopy in Northumberland
Product – Motiva Linear
Requirement – Morpeth First School in Morpeth, Northumberland were lucky enough to have a new site built for them. As part of the building works, the school wanted to add an area of shelter on the playground. A&S Landscape worked seamlessly with the construction company to ensure the school would have plenty of covered space outside.