School Covered Walkway in Cumbria
Posted on 07/04/2017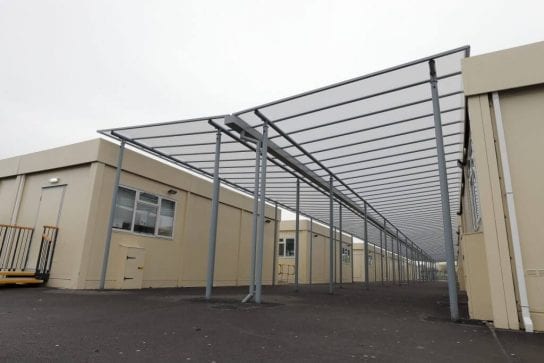 A&S Landscape was thrilled to be asked to undertake this large scale project. Having worked in the education sector for more than 40 years, we are always mindful of the requirements of school, staff and students.
Project – Modular school buildings linked by covered walkway in Cumbria
Product – Motiva Linear
Requirement – Newman Catholic School in Cumbria, was destroyed by floods during Storm Desmond and 630 children were relocated to temporary classrooms on the site of a former primary school nearby.
The modular classrooms required covered walkways, to ensure that children and staff were able to move between them whatever the weather, remaining dry at all times of the year.