Newman Catholic School Add Large Covered Walkway Canopy in Carlisle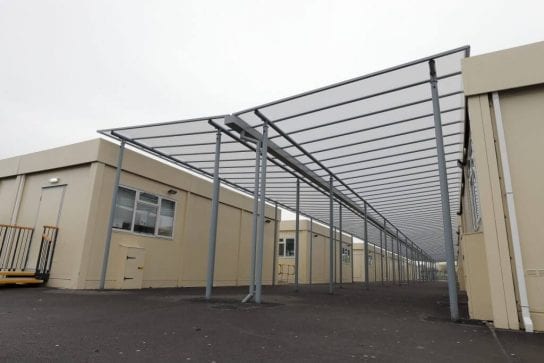 A&S Landscape was thrilled to be asked to undertake this large-scale project. Having worked in the education sector for more than 40 years, we are always mindful of the requirements of school, staff and students. A&S Landscape designed a bespoke covered walkway using a Motiva Linear straight roof canopy, installed at 68358mm x 8000mm, with steelwork in RAL (Grey 7000) and ALU-Tuff™ (aluminium box profile) guttering and downpipes in a matching Dura-coat™ finish. The roof was installed in opal polycarbonate.
The result is a new temporary network of modular classrooms, which are linked by a covered walkway, meaning that the staff and students can be confident that they won't have to dash between buildings if the heavens open. The feeling now is one of purpose rather than a number of separate temporary, unlinked classrooms.
A&S Landscape is all about creating high-quality outdoor spaces that can be used the whole year-round. From outdoor dining canopies to playing field shade shelter, we have a huge range of products and you can look at each one by browsing our gallery of finished projects. If you feel yourself getting inspired and want more information, please call us on 01743 444100.
If you have any questions, then just get in touch with our design team who can find out exactly what you need and the best way to achieve this.
Looking for more of our locations?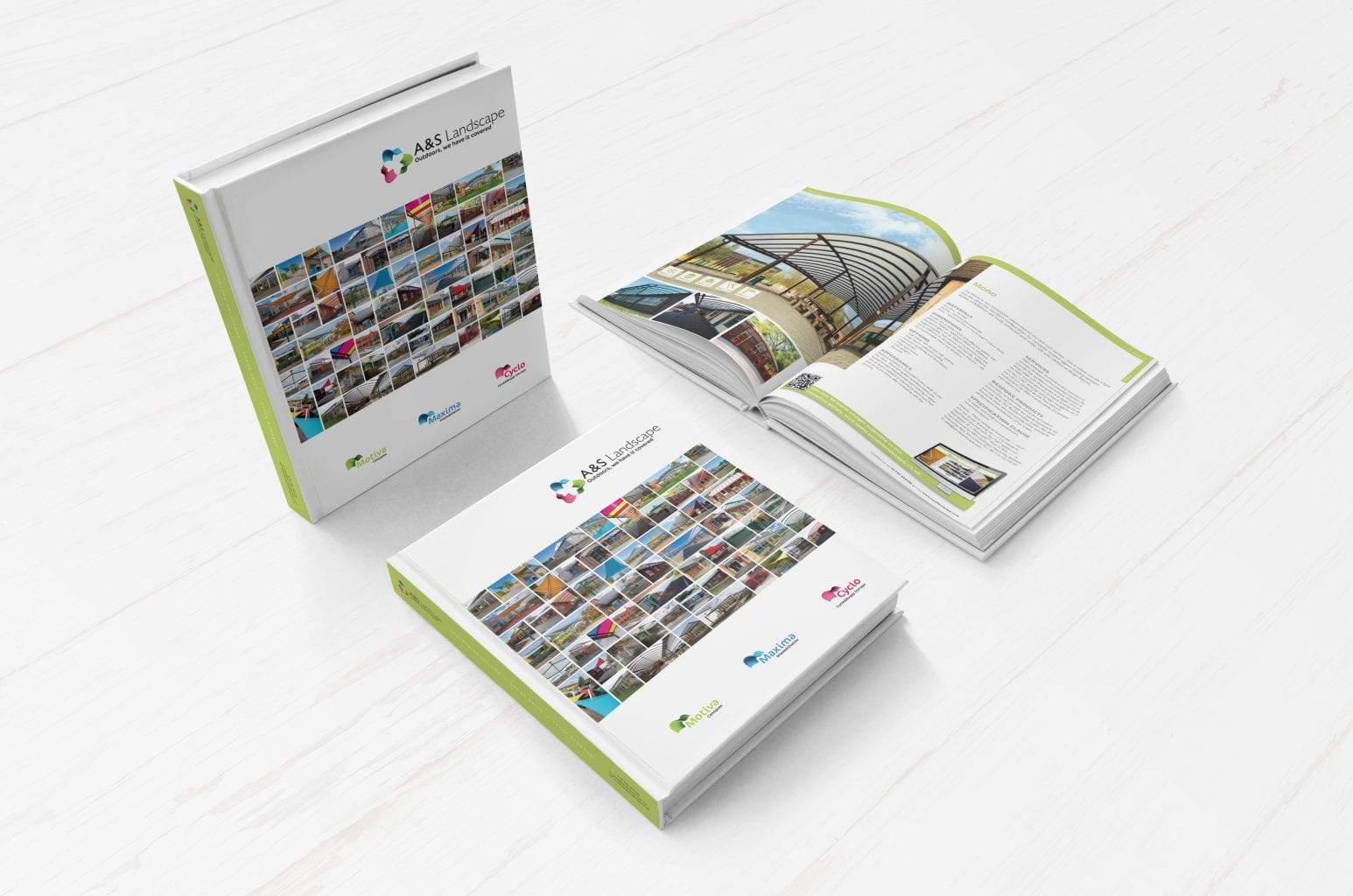 Get in touch to request a copy of our full, 160 page, hardback brochure with all the information you need to make the right choice.