Outdoor School Canopy in Derbyshire
Posted on 07/04/2017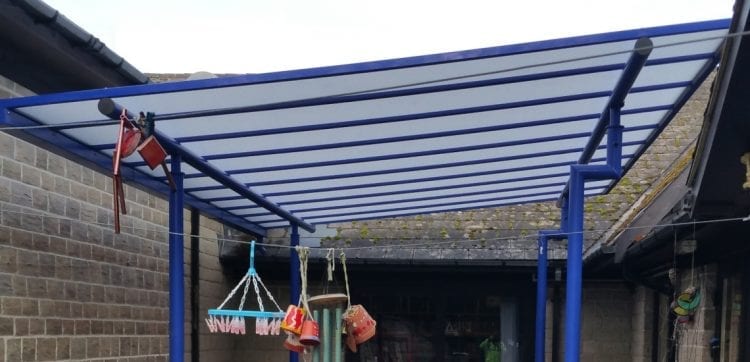 A&S Landscape who specialise in working within the education sector was delighted to be asked to deliver a solution at Fritchley Primary.
Project – Outdoor play area canopy adds space to school in Derbyshire
Product – Motiva Linear
Requirement – Fritchley Primary school already had some outside space, but it lacked real purpose and identity as well as shelter.
The children often had to abandon outdoor play and learning due to the unreliable nature of the great British weather. The ideal scenario was a new sheltered area which meant that the weather was taken out of the equation.