Leeds West Academy in Leeds Installs a Trio of Outdoor Seating Shelters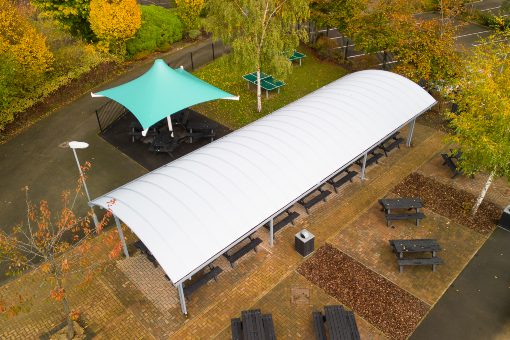 Leeds West Academy in Leeds, West Yorkshire wanted to have three canopies installed to increase opportunities for sitting outside, year-round. The staff thought that some different, modern designs would lift the look of the grounds and encourage students to eat and socialise in the fresh air. They also needed a set of high-quality benches to go under the shelters and create seating space that would stand the test of time. When they contacted us, we knew exactly how to move forward.
Leeds West Academy picked two products from our range: a Motiva Duo™ and two Maxima Umbrella™ shelters. Thanks to its adaptable curved roof design, the Motiva Duo™ is both attractive and practical, building atmosphere while protecting people from the elements. We added an Opal polycarbonate roof and Squirrel Grey steelwork for a clean look. Plus, the team chose 5000mm X 5000mm Maxima Umbrella™ tensile fabric canopies for their fun, relaxed feel, which they increased with Porcelain Green roofs and White steelwork. We installed 45 heavy-duty picnic benches under the models to turn them into ideal areas for sitting and relaxing outside.
The outdoor seating shelters have proved a hit; though varying in design, they go well together, have improved the school grounds for everyone's benefit, and have become spaces where students can enjoy lunch or breaks with friends outside. Our supply of the benches made the overall project simpler and the staff were happy with the results. Email us at [email protected] to explore your canopy options.
Greenmount Primary School in Leeds Installs Versatile Outdoor Canopy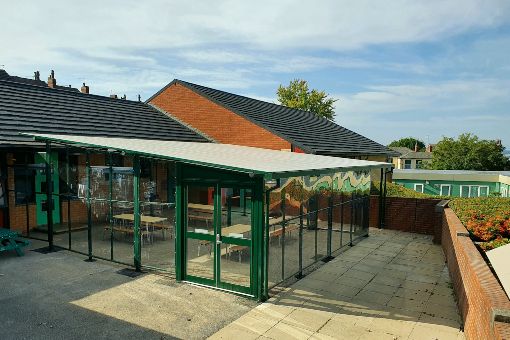 Greenmount Primary School in Beeston, Leeds wanted an enclosed shelter to improve its outdoor areas and facilities. The staff at the institution – which teaches its pupils the values of tolerance, respect and perseverance – were looking for a model that could be used as a space for learning, dining and play, sported multiple doors plus heating and lighting, and had a robust and appealing design. A&S Landscape was thrilled to take on this project.
Following a lengthy discussion, Greenmount Primary School decided that the Motiva Linear™ was the right product for its requirements; it has an attractive, monopitch straight roof and is ideal for dining and playground canopies and keeping out the rain. A&S Landscape built the shelter to specifications of 8600mm X 7100mm, with two sets of double doors, three enclosed sides, lighting and heating so children could play, eat or take classes beneath it and not worry about the weather. What's more, the Opal roof and Moss Green steelwork provided a classic look without compromising on quality, thanks to the durable build of the Motiva Linear™.
Greenmount Primary School loves the new outdoor canopy. Staff can use it as an outdoor classroom shelter to diversify pupils' learning experiences, and the children can spend break times inside it all year round while eating or socialising. The enclosed design is efficiently protective in many types of weather and the heating ensures that everyone is kept warm in the colder months. Email us at [email protected] to start your shelter journey today.
Covered Queuing Area at Abbey Grange Church of England Academy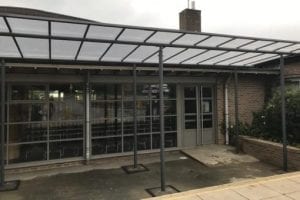 A&S Landscape designed, manufactured and installed a straight roof shelter for the academy. The Motiva Linear™ measures a total of 15m X 3m, so there is plenty of room underneath for several students to line up. The Slate Grey guttering works well with the subtle Basalt Grey steelwork used on the canopy. The clear polycarbonate roofing also allows some sunlight through while blocking harmful UV rays.
The sleek and modern looking shelter works perfectly with the surrounding buildings and outside space. During lunch and break times, the students can wait under the cover while they queue to enter the dining hall. We're sure this will be greatly appreciated during the winter months! Abbey Grange Church of England Academy was so happy with the project that they rated us five stars.
We have a wide range of school canopies which can be made to your exact requirements. From dining area shelters to covered walkways, we can transform your outdoor space. Take a look at our extensive product gallery for inspiration or get in touch with us today on 01743 444100.
West Oaks School Add Blue Frame Shelters to Playground
And the thing with a great outdoor shelter is that it is flexible, it does a simple job very well and means you can use it for a variety of things. Whether you're in need of an outdoor dining canopy or else some playing field shade there will be a solution for you. When A&S Landscape received a call, it was to add just such a shelter at West Oaks.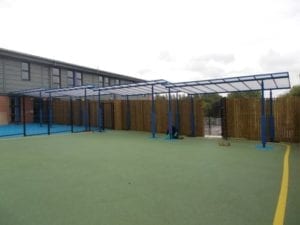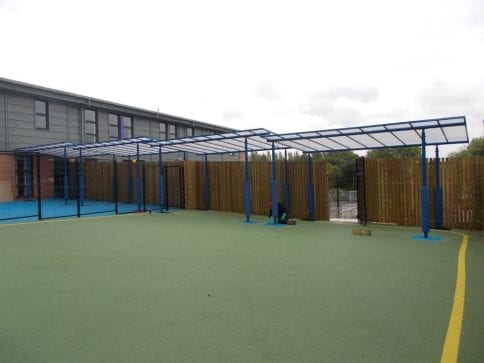 We installed a range of Motiva Linear™ canopies in a stacked, overlapping design in sizes from 16700mm x 3000mm to 22900mm x 4000mm. Each one was finished with Mid Blue (RAL 5010) paintwork and there were 21 post pads included overall. The result is a smart, attractive and functional series of outdoor shelters, providing some respite from the rain whilst also offering a little shade with opal polycarbonate roofing.
Whatever kind of shelter you're looking for, we have an option for you. From our flexible Motiva Linear™, which can be used as an entrance canopy or playground shelter all the way to our Maxima range with its free-flowing lines of the StarSail to a more rigid Maxima Tepee™ which makes for an outstanding external dining canopy.
To get more ideas on how you can use an outdoor shelter to add real value to your business, school or college then take a look at our gallery of finished projects here, browse through the pictures and start to think about how an A&S Landscape outdoor canopy could make a difference where you are.
Our Leeds located clients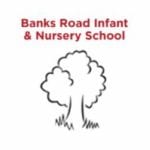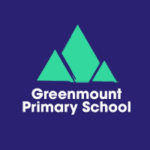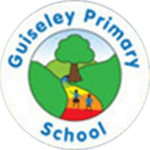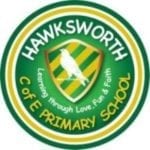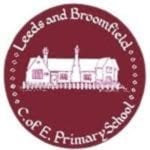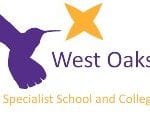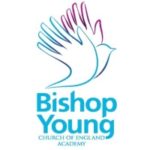 School Playground Canopy at Hawksworth CE Primary School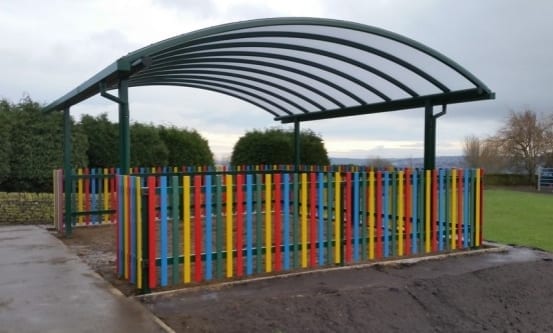 When A&S Landscape was contacted by the school, they were happy to talk through their range of canopy solutions. The school decided to go with a Motiva Duo™, curved roof canopy for one of their outdoor areas. The canopy was installed in Moss Green (RAL 6005) steelwork, with opal polycarbonate roofing. It spanned an area of 6100mm x 6000mm. The area also benefited from 37 meter square of rubber surfacing as well as plastic fencing which has enclosed three sides of the canopy.
The resulting area has added a new usable space to the school. It not only offers shelter from the wet weather but also shade in the sunnier months of the year. The children, as well as teachers and visitors, enjoy the new part of the playground. The comments about it have been very positive we are glad to hear! Improving access to outdoor play and learning can only be a good thing and has shown to improve pupil concentration when pupils are back in lessons.
A&S Landscape has an extensive range of canopies, all offering amazing benefits, from retractable canopies to garden shades. Our gallery contains over a thousand pictures of our work and you can view them online for some inspiration.
Guiseley Primary School Add Multicoloured Roof Canopy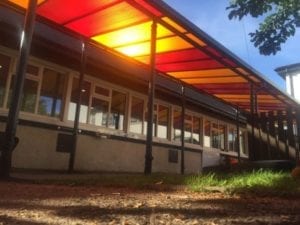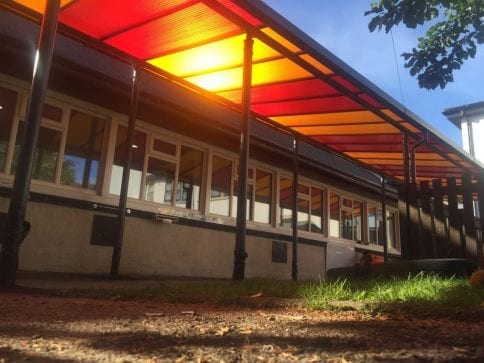 A&S Landscape was asked to install a series of Motiva Linear™ canopies at Guiseley Primary School. But these canopies wouldn't just serve a specific purpose, they were also going to add a little spark of magic at the same time. We installed a series of canopies from 2000mm x 1000mm up to 7200mm x 3600mm which included some really gorgeous colour combinations.
Each Motiva Linear™ was finished in a smart Slate Grey (RAL 7015) but the roofing is where the magic really happened. From a couple of canopies with understated Moondust roofing, we also installed a canopy with Rainbow polycarbonate roofing and another with a gorgeous combination of Poppy and Mandarin. As you can see, when the light catches these colours it gives the same effect as a stained glass window refracting the light from a rising sun. The addition of playful coloured polycarbonate roofing adds a really whimsical edge to these canopies. Whether it's a beautiful summers day or even the depths of winter, just the smallest amount of light will cast a gentle coloured tapestry on the floor below.
Playing with colour can make your outdoor shelter into something really stunning and our full range of polycarbonate roofing colours should give you a few ideas about what you can do. Take a look online. And if you are ready to start planning your own masterpiece then get in touch with our design team and we can have a full proposal with you the very next day.
Broomfield School Add Blue Straight Roof Canopy
A&S Landscape installed a Motiva Linear™ canopy to a size of 9500mm x 2700mm, with Blue RAL 5002 steelwork and Alu-Tuff™ (aluminium box profile) guttering and downpipes in matching Dura-coat™ colour finish. The roof was opal polycarbonate.
The result is a new area for the children of Broomfield to use, whether as an outside learning space or as a new environment in which to have some time out or space to become calm. The importance of additional areas for children with additional needs is key. Sometimes the classroom can overstimulate children who may require some time to process and take stock. Now Broomfield has another area at their disposal which is sheltered from the elements.
To read about our other kinds of school canopy projects, click here. If you feel you would just like more information, please call us on 01743 444100. The team will be happy to help you and can have a proposal on your desk for your review, just like we did at Broomfield School.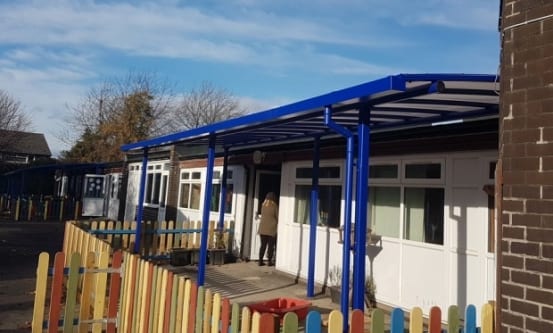 Banks Road Infant School Add New Straight Roof Shelter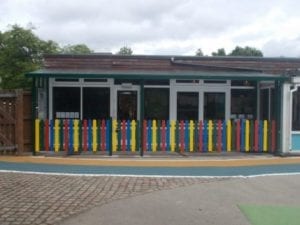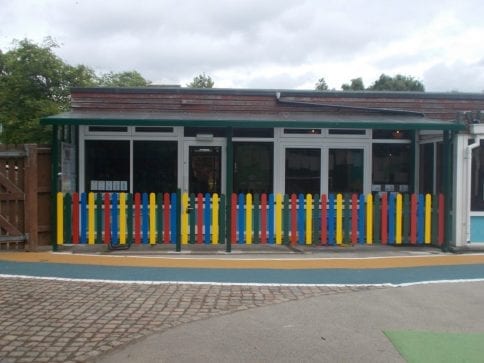 We've talked about this before, but design isn't just about getting a job done, it's also about the intangible. How a space feels makes a difference to how you behave within it.
By re-energising a space, we can instantly create an additional outdoor learning and play area and that is just a little bit magic. That's right, magic. Because the intangible has that quality. Whilst you may see a robust and attractive play space, what you get is something else entirely.
By adding a Motiva Linear™ school playground canopy with bright, colourful fencing, we were able to kick this outdoor space into life. The Motiva Linear™ was installed in a professional green steelwork with additional fencing in a range of playful colours. Together, the smart Motiva Linear™ canopy and bright, playful fencing provide a sheltered area where the children are secure and can learn and play all year round in the fresh air.
But more than that, think back to the last time you were in a space that inspired you. The result of good design, especially design that has personality is that what you are left with is more than the steelwork, more than the polycarbonate roofing and more than the fencing too. It's the invisible 'in-between' that can make you feel excited, energised and ready for fun and positive learning.
When planning a space, always ask yourself how you want that space to feel and how you want the people who use it to feel as well. If there's a space around campus that you feel could do with a new lease of life, we can help with that. Some spaces simply stop working when they're left to fall into disrepair but the addition of new, vibrant outdoor shelters and canopies can reinvigorate them. Take a look at our outdoor canopies for schools online.
Looking for more of our locations?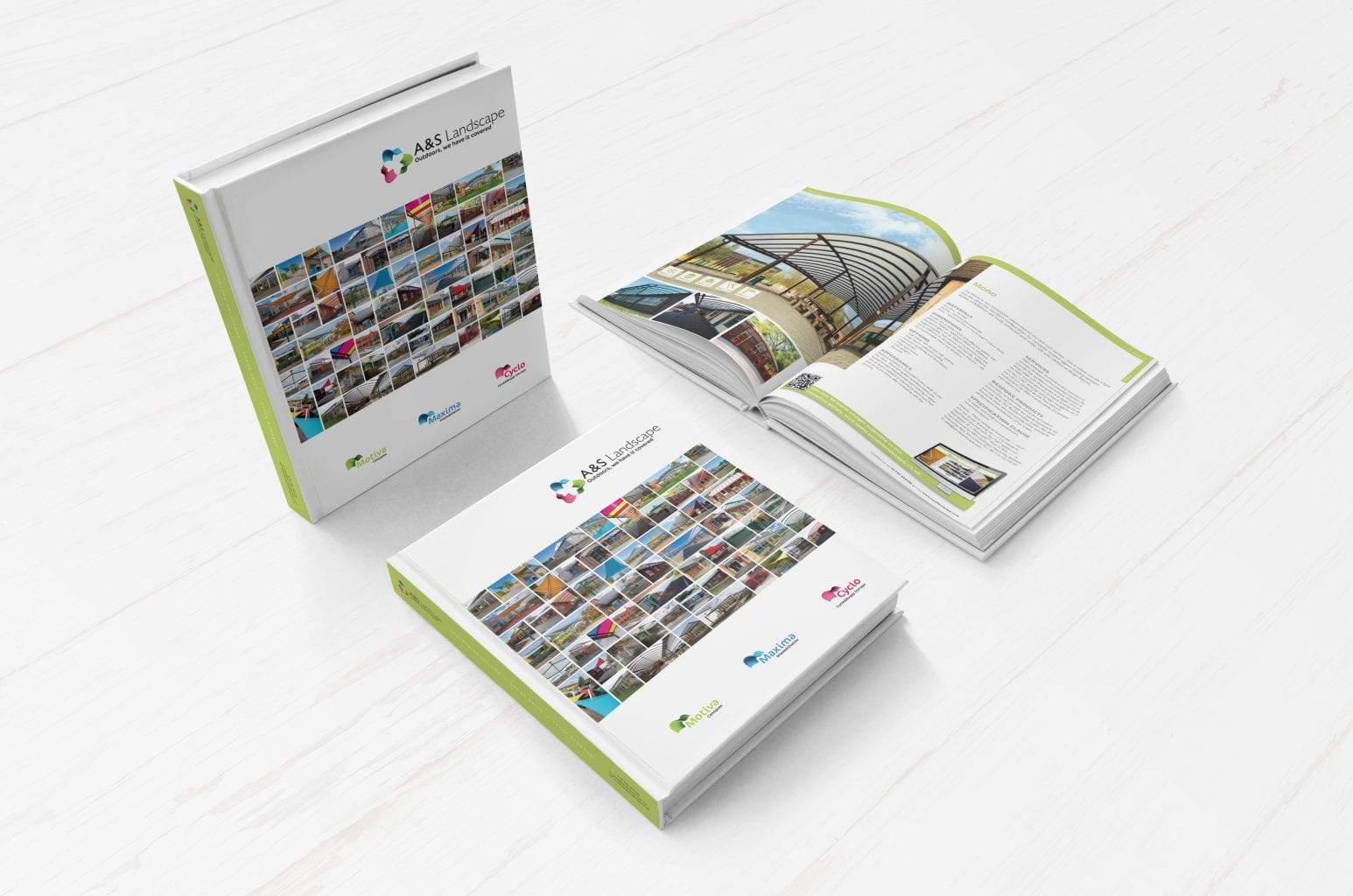 Get in touch to request a copy of our full, 160 page, hardback brochure with all the information you need to make the right choice.