Covered Play Areas at The Ark Nursery in Shropshire
Posted on 01/02/2020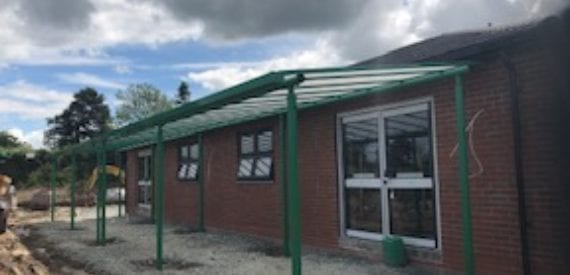 The Ark Nursery was undergoing a complete rebuild of their site. As part of the works, the staff wanted to include several covered areas outside.
Project – The Ark Nursery add straight roof shelters in Shropshire
Product – Motiva Linear
Requirement – Rated 'Outstanding' by Ofsted, the Ark Nursery in Pontesbury, Shropshire understood the importance of spending time outside. While they were having a new site built, they decided to add sheltered areas around the grounds. A&S Landscape worked with the nursery to design a set of shelters which would make the playground more accessible.