Covered Play Area Added to Stapleford Primary School in Cambridge
Posted on 18/11/2019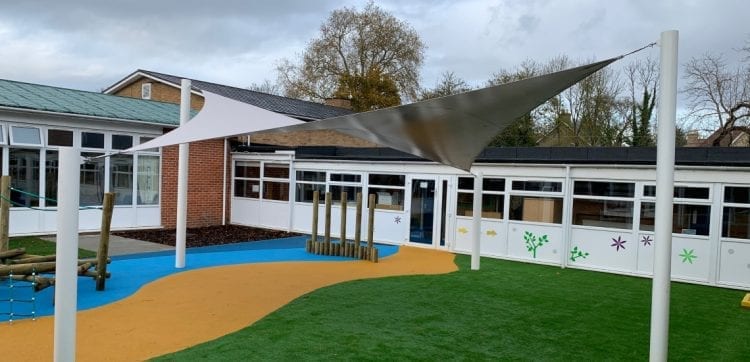 Stapleford Primary School wanted to add a sheltered area where their pupils could play outside no matter the weather. A stylish shade sail was installed by A&S Landscape.
Project – Stapleford Primary School in Cambridge add shade sail to playground
Product – Maxima Sail
Requirement – Stapleford Primary School has a lovely playground area for the younger children. The flooring is soft and there are playframes to encourage the pupils to explore and learn outdoors. The thing was that it was missing some shade and shelter. Nobody wants indoor play when the weather is unkind, least of all the children.