Covered Dining Area Installed at Humberston Academy in Grimsby
Posted on 24/10/2019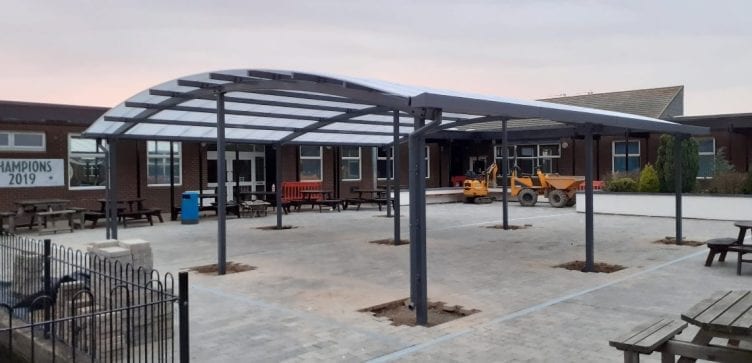 Humberston Academy was refurbishing their internal quad area and decided to add a dining area canopy. A&S Landscape proposed a large curved roof shelter which was chosen by the academy.
Project – Humberston Academy add large curved canopy in Grimsby
Product – Motiva Duo
Requirement – Humberston Academy in Grimsby wanted to add value to an area of their campus by building an outdoor dining area. This would also give the students more options during their lunchtimes. The headteacher also wanted to use the newly created space to teach under. A&S Landscape designed, manufactured and installed a curved roof canopy.