Wall-mounted Shade Sail Added to Epsom College in Surrey
Posted on 13/01/2021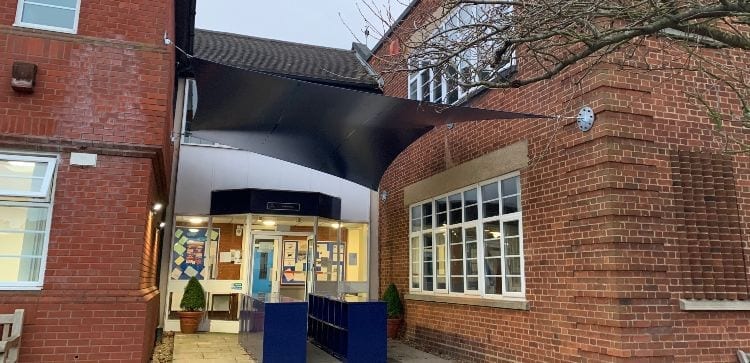 To promote outdoor, socially distanced meetings during the time of the coronavirus pandemic, Epsom College, Epsom in Surrey, approached A&S Landscape for help to design a shelter solution.
What was the project?
It was to be located in a courtyard area that would fit unobtrusively with the historic buildings of Epsom College. This project required a custom canopy design, and our team devised a plan for a suspended, wall-mounted canopy. Without the need for a steel shelter frame, the canopy was affixed to the three walls of the building, resulting in a 'floating' design. This was achieved by utilising a waterproof fabric sail from our Maxima product range. Measuring in at 8 m x 4 m, this has created a comfortable shelter solution, and with seating underneath, it makes the perfect outdoor, socially distanced resource for use during the pandemic and beyond.
To read more about the wall-mounted shade sail we designed for Epsom College, click here.