Sun Shelter Canopy Installed at Galashiels Academy in Scotland
Posted on 10/08/2020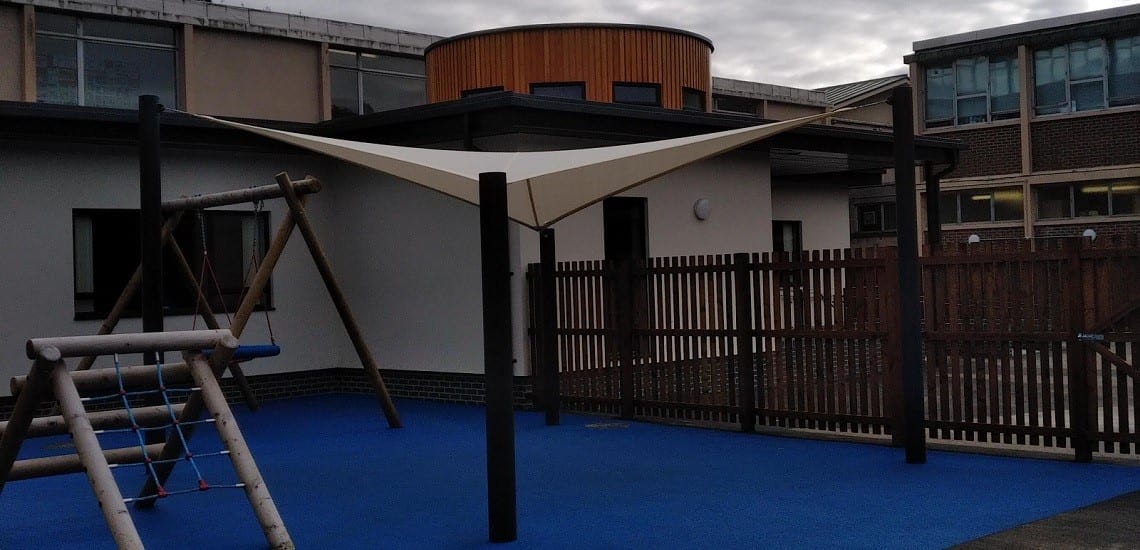 The pupils of Galashiels Academy, a high school located in the Scottish border town of Galashiels, have access to a wonderful outdoor gym area. This offers them the opportunity to enjoy PE lessons and training sessions in the outdoors. The school wanted to increase the use of this area by installing a sun shield sail.
What was the project?
To install a relatively small canopy to an area where other existing fixed equipment was already located at Galashiels Academy.
What was the problem?
The only disadvantage with the outdoor gym was its exposure to the elements. On hot, sunny days, there was no shelter under which pupils could cool down after a challenging exercise set.