Fabric Tepee Canopy at William Henry Smith School in West Yorkshire
Posted on 07/08/2020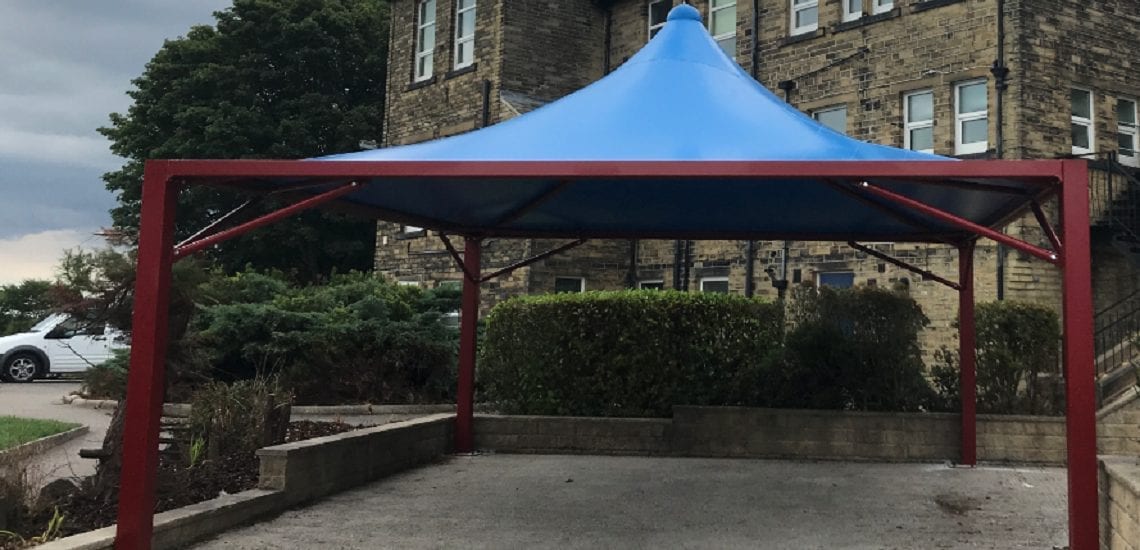 William Henry Smith School is a residential school which works with young people with a range of social, emotional and mental health challenges. The fantastic team wanted to make further improvements to the area.
What was the project?
To install a tensile fabric structure to create more sheltered outside space at William Henry Smith School in West Yorkshire.
Which canopies did we use?
After careful consideration, our design team proposed that we use our Maxima Tepee™ product. This canopy features a fabric ceiling, supported by four uprights. As this is a modular shelter, we could choose the perfect size to suit the school's exact specifications.