Straight Roof Shelter at Hessle High School in East Yorkshire
Posted on 08/10/2020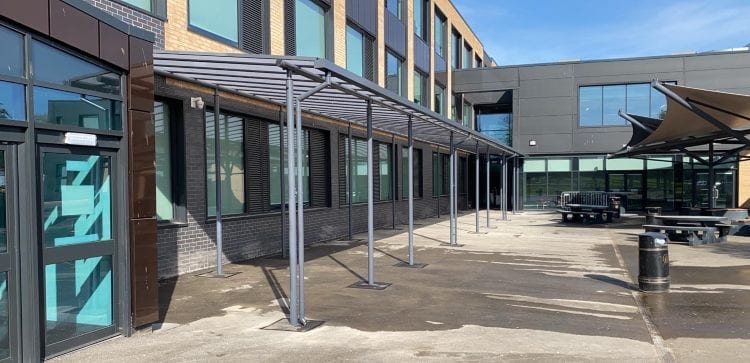 A&S Landscape had previously installed a set of fabric canopies at Hessle High School and was asked to return to add more covered space to the campus.
What was the brief?
To create more outside sheltered space at Hessle High School in East Yorkshire.
Which canopy did we use?
We installed our popular Motiva Linear™ shelter at the school, facing the Maxima StarSail canopies we had previously fitted. The area is now the perfect place for the students to enjoy their alfresco lunch in between their lessons. Come rain or shine, the students can get outside in the fresh air, which will have many benefits on their mental health.