Shade Sail at Sheffield school
Posted on 29/09/2017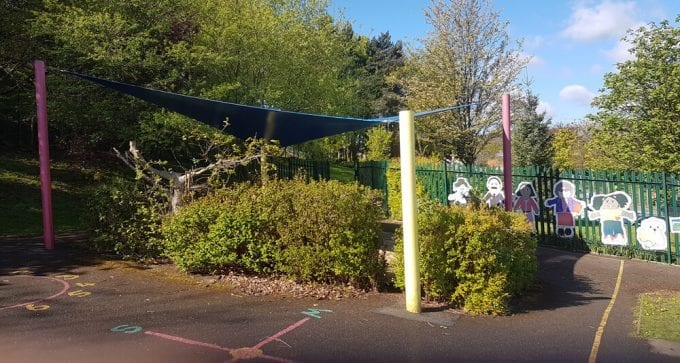 Our Maxima range includes the striking Maxima shade sail and it was decided that this was the best product for the requirement at the Sheffield Primary school.
Project – Oughtibridge Primary School add shade sail to school garden
Product – Maxima Sail
Requirement – Oughtibridge Primary School in Sheffield are lucky enough to have a magnificent view of the countryside from their school grounds. Within the grounds, you will find a raised area where benches surround a small garden so that people, staff, pupils and visitors alike, can rest for a moment and take in the view. Perfect, until the weather lets us down, which it can often do. Oughtibridge wanted to make this area available to people whatever the weather and that is when they called A&S Landscape to discuss solutions.