Entrance Canopy at Care Home in Birmingham
Posted on 29/09/2017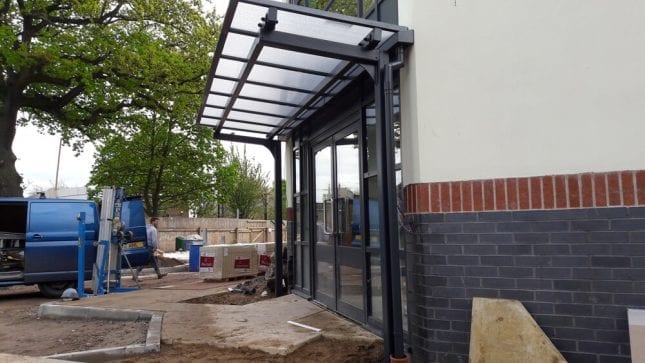 Our Motiva range has a number of different canopies and the Motiva Entro canopy was selected for this project.
Project – Willowbrook care home adds stylish new entrance canopy
Product – Motiva Entro
Requirement – Willowbrook care home in Perry Barr, Birmingham is an outstanding care home, providing care for patients with mental health disorders and associated behavioural difficulties. A recent expansion saw a 30 bed addition to the existing setting. The expansion is part of a new £3 million boost which has almost doubled the size of the home which is now able to look after 75 residents. A new building which was definitely worthy of a smart new entrance canopy.