Secure Roller Shutter Canopy at Cullingworth Village Hall in West Yorkshire
Posted on 09/04/2020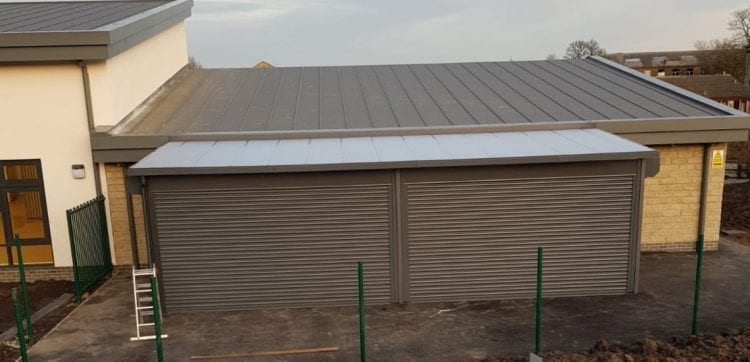 Cullingworth Village Hall opened in April 2019 after six years of hard work. As part of the developments, a pre-school was added to the site with purpose-built facilities.
What was the project?
To add a secure straight roof shelter to the pre-school at Cullingworth Village Hall in West Yorkshire.
What product did we use?
Our Motiva Linear, straight roof canopy was used for this project. This design features an asymmetric roof, where one side is raised higher than the other. In addition, we added electrically operated roller shutter doors to the front and sides of the shelter.