School Entrance Canopy at Ripley Academy in Derbyshire
Posted on 25/07/2018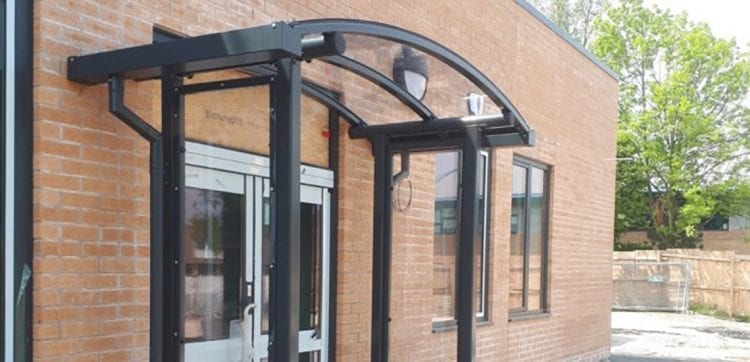 The entrance is now clearly distinguishable, protected from the weather and complements the new building beautifully. Rainwater is effectively managed by gutters and downpipes and it looks great too.
Project – A smart new entrance canopy adds to building works at Derbyshire High School
Product – Motiva Entro
Requirement – Ripley Academy was having a large amount of building work completed on their campus in Ripley, Derbyshire. From new school buildings to new sports facilities. It is a wonderful project and will enhance the learning opportunities for their children once it is completed. The buildings had a requirement for an entrance canopy and that is where A&S Landscape was pleased to help.