Playground Shelter Brightens Pennyhill Primary School in West Midlands
Posted on 19/06/2018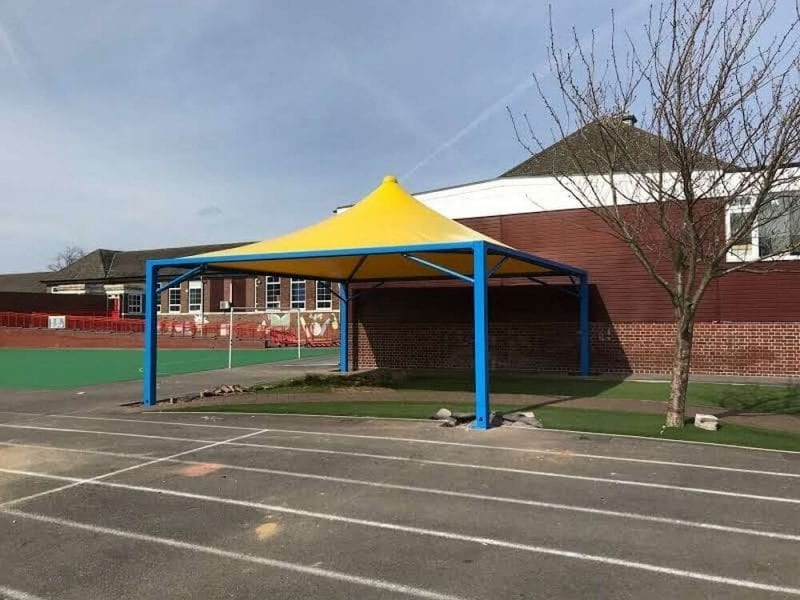 The resulting canopy has brought a new space to the playground which the children can use to relax, learn, socialise and enjoy shade and shelter.
Project – Bright yellow tepee canopy brings shade to pupils at West Midlands school
Product – Maxima Tepee
Requirement – Pennyhill Primary School were keen to add some shade and shelter to their playground so that the children could be outdoors right through the year. Perhaps the odd lesson could take place outdoors if they have a shaded area which also offered shelter if the heavens opened?