Rochford Hospital in Essex adds StarSail to Garden
Posted on 24/11/2017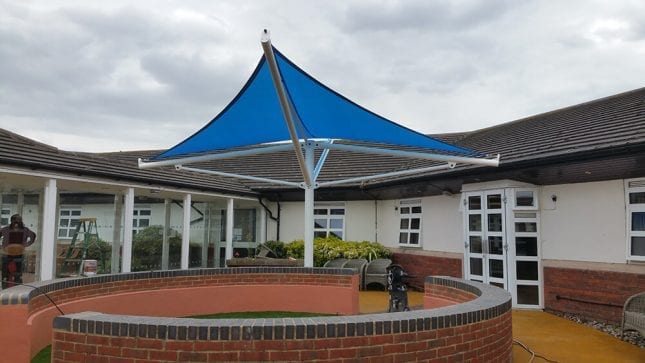 A&S Landscape has a range of outdoor canopies and the one which they chose for this project was the Maxima StarSail.
Project – Hospital garden transformed by striking canopy
Product – Maxima StarSail
Requirement – In a ward which cares for older people, the option to be outdoors and enjoy some fresh air was key at Rochford Hospital in Essex. A perfect courtyard area existed but there was no central point, no focus and more importantly, no shade or shelter for patients to enjoy. A&S Landscape was happy to discuss ideas with Rochford Hospital and come up with a solution to enhance the space.