Playground Shelter in London
Posted on 15/01/2017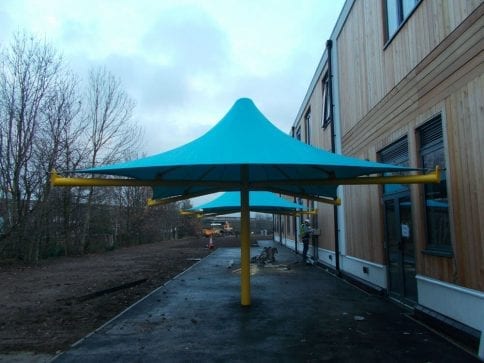 Our Maxima range is all about bringing a little delight back into outdoor playground shelters. A&S Landscape  were asked to install one of our most popular designs at Meridian Angel School.
Project – Maxima Umbrella creates outdoor playground shelter at Meridian Angel School
Product – Maxima Umbrella
Requirement – The places that we spend time in have an effect on us.
In fact, everything we experience forms part of the rich tapestry of memory we use to make decisions every day. But the spaces we are in most frequently, especially when we are young, have the greatest impact.