Covered Walkway at School in Kent (Birchington)
Posted on 18/01/2017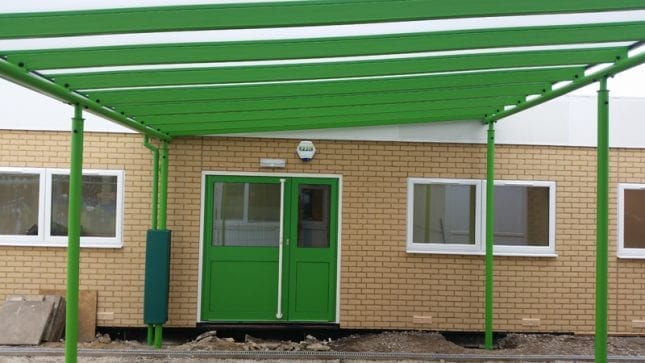 With a long lasting, robust but attractive covered walkway canopy installed, staff and students can now move between buildings without the great British weather ruining their day.
Project – Motiva Linear used as covered walkway at Saint Nicholas of Wade C of E School in Kent
Product – Motiva Linear
Requirement – Singing in the rain is a wonderful musical but not something that most people do when caught in the great British weather.
Getting from one place to another in a cloud burst can be a little dramatic. People running with books over their head, some leaving it until the last moment, hoping the rain will 'pass' (it's Britain, rain doesn't pass, it takes a lunch break).