Outdoor Classroom Extension in Bury St Edmunds
Posted on 14/01/2017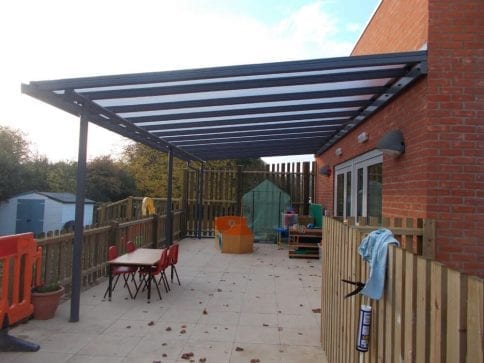 Whirlybirds Pre School contacted A&S Landscape looking for a way to take the teaching outdoors!
Project – Motiva Linear adds outdoor classroom extension at Whirlybirds Pre School
Product – Motiva Linear
Requirement – It is possible to add an entire room without laying a single brick.
We know because we do it all the time. If you just think of a room as an available and usable space then you realise the only thing stopping you moving your learning outside once in a while is a little shelter.