Playground Canopy Installed at Hollinswood Primary School in Telford
Posted on 01/08/2019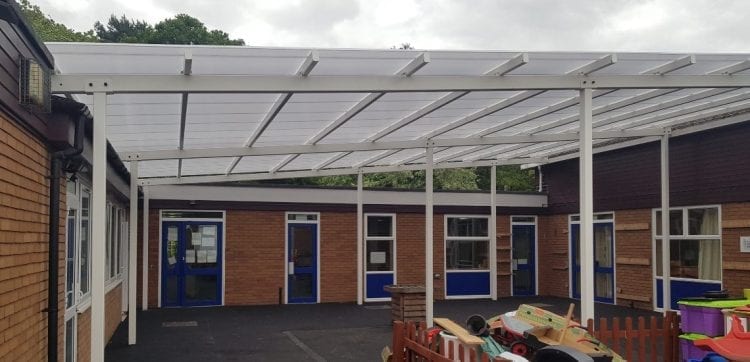 Hollinswood Primary School wanted to allow their pupils to play outside more often, as the weather was often impacting break times. A&S Landscape gladly installed a large canopy to cover part of the playground.
Project – Hollinswood Primary School add straight roof playground canopy in Telford
Product – Motiva Linear
Requirement – Hollinswood Primary School in Hollinswood, Telford, couldn't use their playground when the conditions were poor. Instead of holding wet break inside, the staff wanted the pupils to enjoy their playtimes outside, in the fresh air. A&S Landscape proposed a large canopy which would provide ample protection from the elements.