Playground Canopy Added at Corbett Primary School in Stourbridge
Posted on 23/03/2020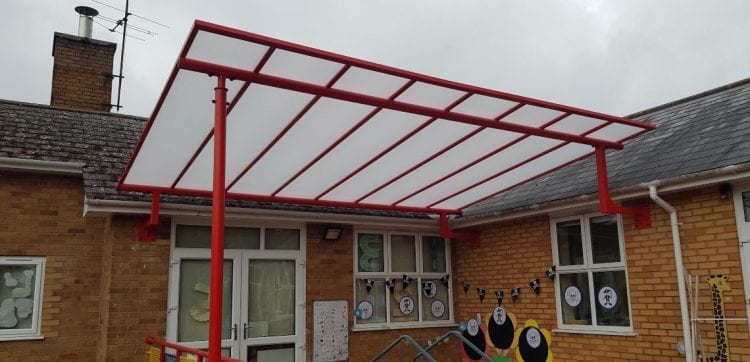 Corbett Primary School wanted to get better use out of their playground area. The team decided to add an area of shelter and shade, so the pupils could play outside all-year-round.
Project – Corbett Primary School add straight roof canopy in Stourbridge
Product – Motiva Linear
Requirement – The staff at Corbett Primary School in Bobbington, Stourbridge wanted to add a sturdy, safe canopy to their playground. They needed the shelter to protect the pupils and play equipment from the weather while allowing sunlight through the roof too. Luckily A&S Landscape had the perfect product in mind and worked closely with the school to design the cover.