Covered Walkway at Mount Pleasant Primary School in Huddersfield
Posted on 24/03/2020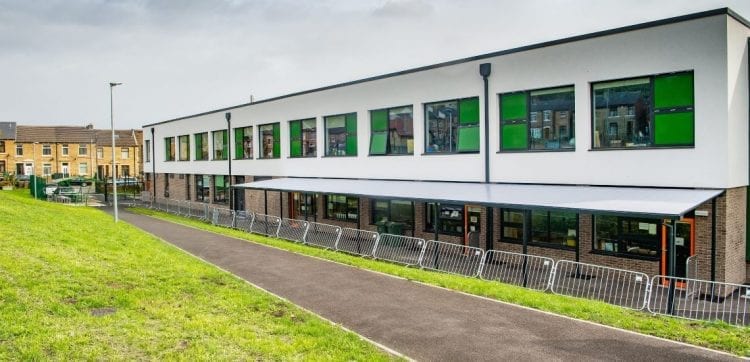 Mount Pleasant Primary School was being completely rebuilt and replaced by a brand-new school building. The new plans included creating sheltered areas outside, alongside the buildings. This would allow the pupils to enjoy their new playground throughout the year and protect the staff and pupils from the weather as they moved around the site.
What was the project?
To install multiple straight roof canopies at the new site of Mount Pleasant Primary School in Huddersfield.
What product did we use?
Our popular Motiva Linear was used at this job. This straight roof canopy variant is the standard configuration for when canopies are built against buildings. This design is used for a range of applications, including outdoor dining areas and playground shelters.