Playful Shade Canopy in Cambridge
Posted on 16/03/2017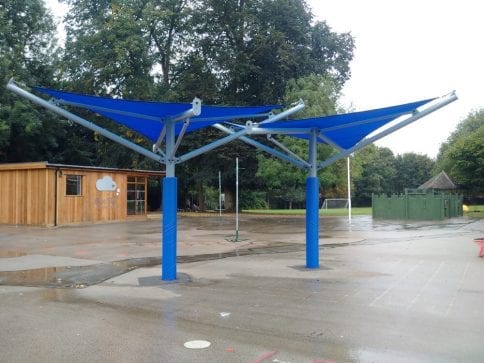 The Maxima StarSail is an imaginative and striking design that does as much for the overall look of a play area as it does to protect from direct sunlight.
Project – Maxima StarSail creates shaded play area at Sacred Heart Catholic Primary School
Product – Maxima StarSail
Requirement – If you've ever stared at a blank piece of paper you can understand the terror of a blank canvas.
Sacred Heart Catholic Primary School have a gift for making sure their canvas is always full of new and interesting things to explore so when they contacted A&S Landscape to install some playful outdoor shade, we had exactly the product in mind.