Covered Walkway in Hertfordshire
Posted on 16/03/2017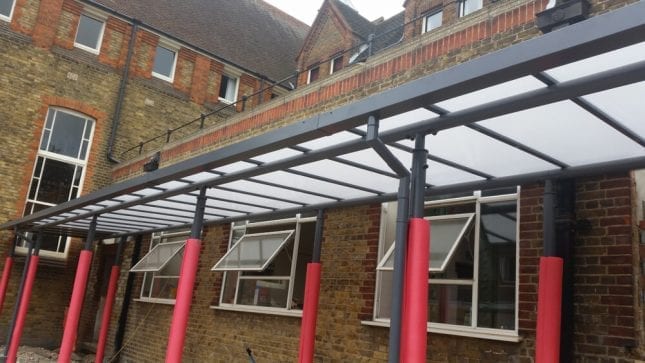 When A&S Landscape was approached, it was to install a Motiva Linear covered walkway in a very specific colour scheme.
Project – Motiva Linear provides covered walkway at St Margaret's School
Product – Motiva Linear
Requirement – One of the questions we are often asked when clients look for a new outdoor shelter for schools is 'will it blend in?'.
It's a good question. Because sometimes you want a design that will stand out, something that will become a feature, drawing the eye and offering a little inspiration.