Outdoor Learning Shelter in Harrow
Posted on 14/03/2017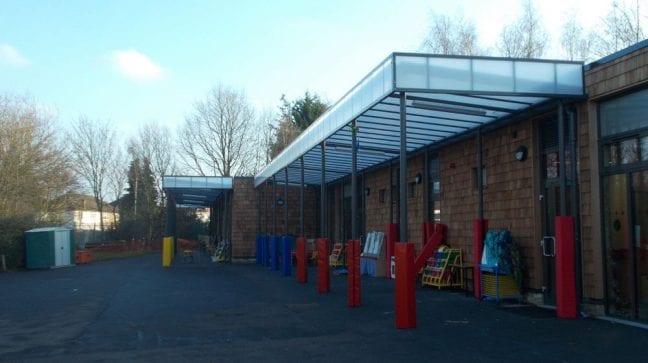 We installed two Motiva Linear canopies at an overall size of 21000mm x 3000mm in a grey green steelwork.
Project – Motiva Linear creates outdoor learning space at Uxendon Primary School
Product – Motiva Linear
Requirement – Customisation isn't just for cars and coffee, you can customise almost anything if you have the vision for the final result you want to achieve.
With outdoor playground canopies, there are a number of standard options but that doesn't mean you can't create exactly the look you want.