Playground Shelter in Sheffield
Posted on 15/03/2017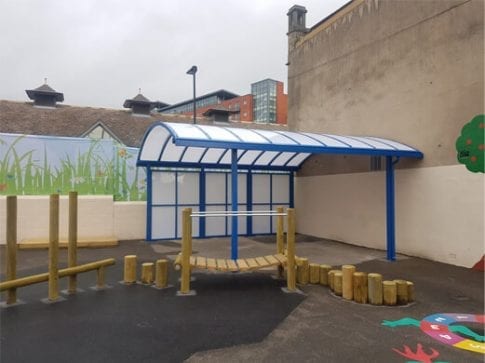 When A&S Landscape was contacted recently to install an outdoor playground shelter at Springfield Primary School in Sheffield we knew it would make a big difference.
Project – Motiva Duo creates playground shelter in Sheffield
Product – Motiva Duo
Requirement – On a list of terrible things that happen to you on a daily basis, being caught in a wide-open space in the midst of a downpour is probably up there with dropping your toast upside down on the floor or misplacing a winning lottery ticket.
Yet there is a simple solution. An outdoor playground canopy will provide long-lasting shelter from the elements that mean you never need to get caught in the rain again.