Outdoor Dining Canopy in Reading
Posted on 26/07/2017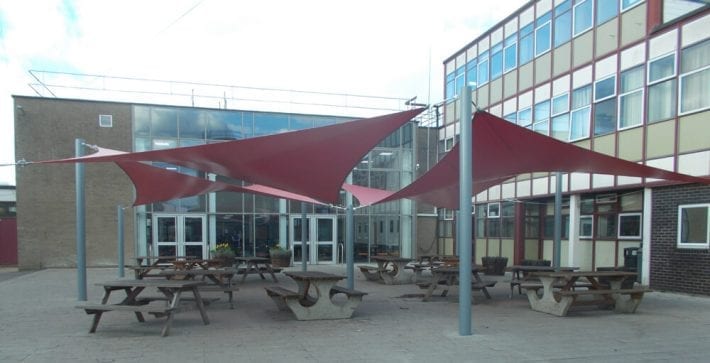 A&S Landscape proposed a product from their Maxima range. The Maxima Sails are available in waterproof fabric, which The Bulmershe School chose for their installation.
Project – The Bulmershe School in Berkshire creates outdoor dining area for students
Product – Maxima Sail
Requirement – A courtyard area at The Bulmershe School was lacking purpose and interest and the students were lacking somewhere to eat outdoors and sit and socialise. The obvious solution was to add an outdoor dining area to the space, giving it purpose and a modern look.