Outdoor Dining Canopy at The Coopers' and Coborn School in London
Posted on 03/12/2018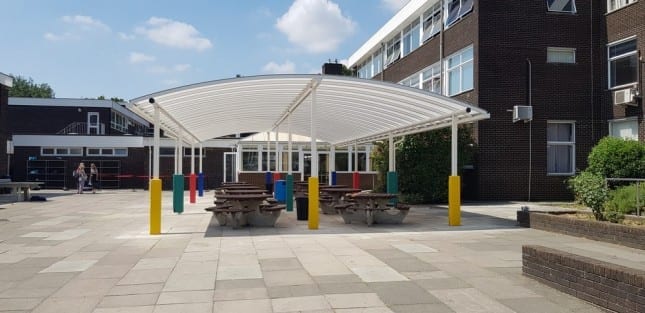 The area created allowed for lots of seating and the students can use the area flexibly, for dining, studying or socialising as they wish.
Project – Large covered school outdoor dining area at Upminster school
Product – Motiva Duo
Requirement – The Coopers' and Coborn School recently celebrated their 475th anniversary. A fantastic school with a rich and interesting history. Pupils wanted to have an outdoor seating area to expand the dining provision so A&S Landscape was delighted to help out with some design options.