Outdoor Dining Canopy at Congleton High School
Posted on 08/08/2019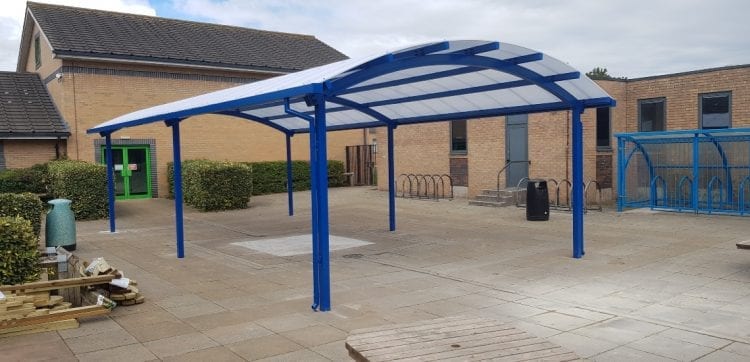 The dining canopy has created a large sheltered space and has completely transformed the outside area. The new space will have seating installed and then students will be able to socialise and dine together.
Project – Students enjoy outdoor dining canopy at Cheshire High School
Product – Motiva Duo
Requirement – Congleton High School in Cheshire have a motto of 'Achieving Success Together' and their aims are very straightforward; to be a well-led, inclusive school where the highest standards of teaching and learning enable everyone to fulfil their potential. With this in mind, what better way to increase the social dining provision than with a new outdoor dining canopy. The school needed additional seating and another option for students to sit together and enjoy meal and break times.