Entrance Canopies Added at Mynydd Mawr Hospital in Llanelli
Posted on 07/08/2019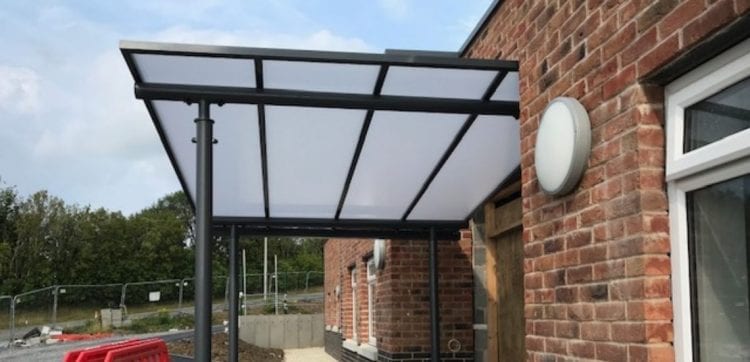 Mynydd Mawr Hospital wanted to improve their patient's experience and the facilities further by adding two entrance canopies. A&S Landscape installed the straight roof shelters at the hospital successfully.
Project – Mynydd Mawr Hospital adds two entrance canopies in Llanelli
Product – Motiva Entro
Requirement – Mynydd Mawr Hospital in Upper Tumble, Llanelli, decided to add canopies to two of the entrances. This would prevent the patients, staff and visitors from getting wet while they waited to enter the building or to leave the site. A&S Landscape worked hard to propose the design, manufacture and install the two canopies.