New Covered Area at The Cheadle College in Manchester
Posted on 18/09/2019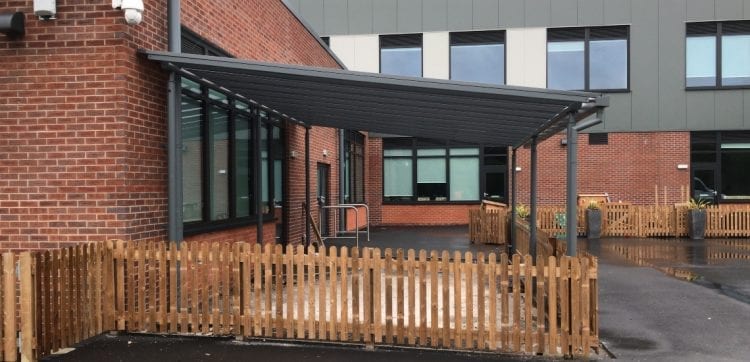 The Cheadle College decided to create an outside area that the students could use all-year-round. A&S Landscape was brought on board to design, manufacture and install canopies which would meet the college's needs.
Project – The Cheadle College add two straight roof canopies in Manchester
Product – Motiva Linear
Requirement – The Cheadle College in Cheadle, Manchester saw the importance of providing a sheltered outdoor space for their students. A&S Landscape worked with the college to create the perfect canopy solution to meet their needs.