Bespoke Covered Dining Area at Whitecross High School in Herefordshire
Posted on 24/09/2019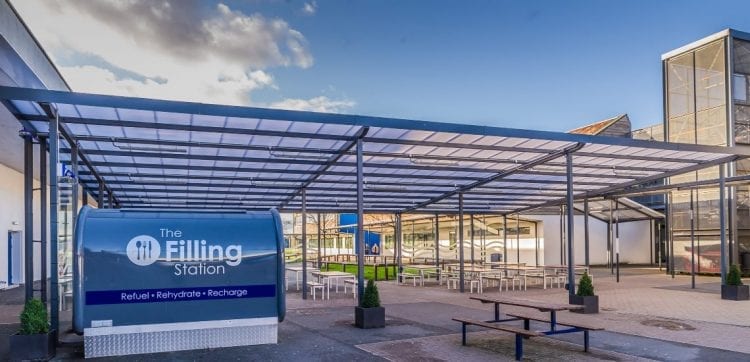 This Herefordshire based school was running out of space in their dining hall as they were going through a period of growth. A&S Landscape was brought on board to find a solution.
Project – Whitecross High School add Bespoke Canopy in Herefordshire
Product – Bespoke Motiva Canopy
Requirement – Whitecross High School in Hereford are currently undergoing a phase of growth and needed extra space for their students at lunchtimes. They understand the importance of providing their students with a space to relax, socialise and eat. A&S Landscape was approached to design a bespoke canopy to meet all of their needs and requirements.