Linking Covered Walkway in Warwickshire
Posted on 22/09/2014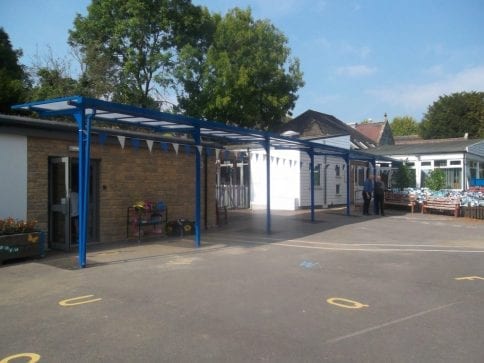 Wilmcote Primary School now have their very own Motiva Linear walkway in a smart blue steelwork with opal roofing.
Project – Bright covered walkway – Wilmcote C of E School
Product – Motiva Linear
Requirement – You know the feeling; you're inside, looking out, rain is lashing down, peppering the windowpane but you feel a little smug, don't you? Because here you are, inside, warm and dry.
That is until you realise your upcoming class is in the building next door and all you have to protect yourself from the elements is a cardboard folder and a copy of Top of the Pops magazine. (Ok, so maybe that's my childhood)