Covered Play Area Canopy in Herefordshire
Posted on 29/08/2014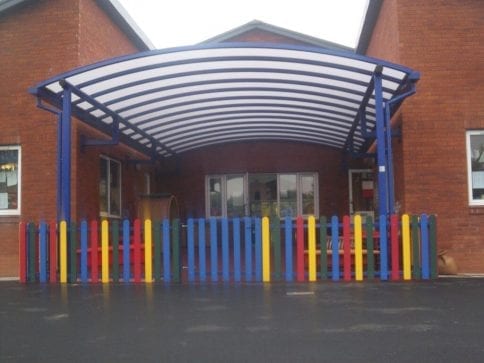 From a full and thorough design process, through to manufacture and installation, we oversaw every single moment of this Motiva Duo canopy from the moment Ledbury Primary School decided they wanted it to the moment it began to be used.
Project – Duo Canopy over children's play area
Product – Motiva Duo Canopy
Requirement – If you think of installing outdoor shelters for schools like a Sunday Dinner (and why wouldn't you?) then some jobs are a team effort. We may supply the main course, the dessert, the after dinner mints but at times, other contractors are bringing the cranberry sauces and side plates.