Bright Canopy Provides New Play Space in Stoke on Trent
Posted on 06/10/2014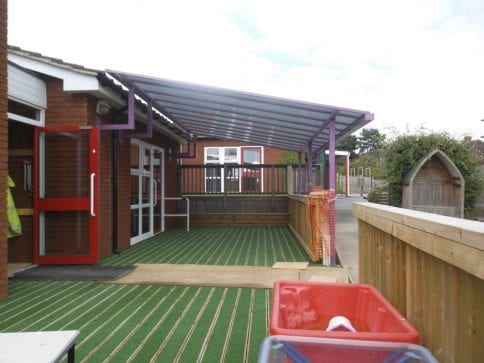 When builders working at Chesterton Primary came to us to discuss a new project, they had a very clear vision of a smart, accessible play area in a very specific colour scheme.
Project – Purple linear canopy – Chesterton Primary
Product – Motiva Linear
Requirement – Vision. It's the difference between where we are and where we are going to be next.
In fact, look around you now. Every single thing you can see first started as an idea, a picture, a VISION inside somebody else's head.
At A&S Landscape we like to think we have a powerful vision, a compelling picture that has driven us to create some outstanding playground canopies that give students the opportunity to learn and play outdoors all year round.
But we also know our clients have a vision too and it is our job to help them realise that.