The Hall Primary School, Leicester add a Coloured Roof School Canopy
Posted on 20/12/2017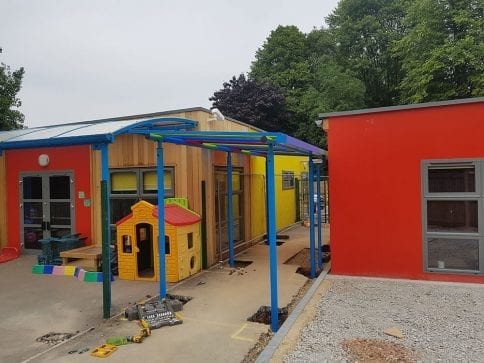 The new canopy has transformed this once unloved area and created a new space for playing, learning, storing play equipment and generally keeping out of the weather.
Project – Kids love the new multicoloured roof canopy at The Hall Primary School in Leicester
Product – Motiva Linear
Requirement – The Hall Primary School in Leicester had a space in between two classroom buildings that didn't really have a purpose. It was not used for anything in particular and it seemed like a wasted space. That is until they decided to come to A&S Landscape and discuss the options for adding a canopy to the space and creating a fun and interesting area.