School Shelter at Banstead Preparatory School, Surrey
Posted on 20/12/2017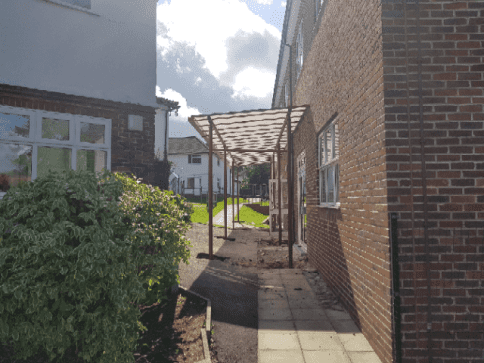 A&S Landscape are specialists in school canopies and offer a wide range of canopies, from fabric to polycarbonate and steel. In this case, we chose a Linear canopy from our Motiva range.
Project – School canopy at Banstead Preparatory School in Surrey
Product – Motiva Linear
Requirement – Banstead Preparatory School is "a forward-thinking school, grounded in the solid foundations and values of a traditional prep school including respect, nurture and academic rigour." They wanted to add a canopy to their building to offer shade and shelter to pupils and A&S Landscape was happy to help.