Greenfield Primary School, Leicester add Smart New Entrance Canopy
Posted on 20/12/2017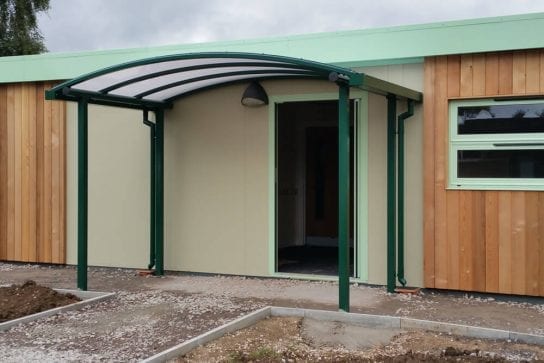 Greenfield Primary School has a really nice entrance. It has created a lovely first impression for pupils, staff, visitors and parents alike. Just as they planned, great work!
Project – Smart school entrance canopy at Greenfield Primary School
Product – Motiva Duo
Requirement – Teachers at Greenfield Primary School "are a committed and talented staff who share the goals of wanting to give your child the best possible start in life."
The school has high standards and values and the school entrance is the first impression of the school to anyone who visits. It is no surprise then that Greenfield Primary School in Leicester have chosen to add a smart new entrance canopy to their site.