Fabric Umbrella Canopy at Hadrian School in Northumberland
Posted on 01/05/2020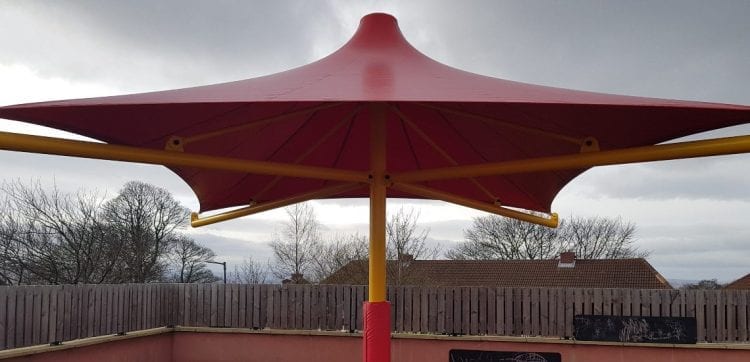 Hadrian School in Northumberland were looking for a way to get better use out of their playground. A&S Landscape worked closely with the school to design a product which met all of their needs.
Project – Hadrian School add umbrella canopy in Northumberland
Product – Maxima Umbrella
Requirement – The pupils of Hadrian School in Newcastle Upon Tyne couldn't use their fantastic playground when the weather was poor. To allow the children to spend more quality time outside in the fresh air, the team decided to add an area of shelter and shade.