Fabric Umbrella Canopy at Reaseheath College in Cheshire
Posted on 13/07/2020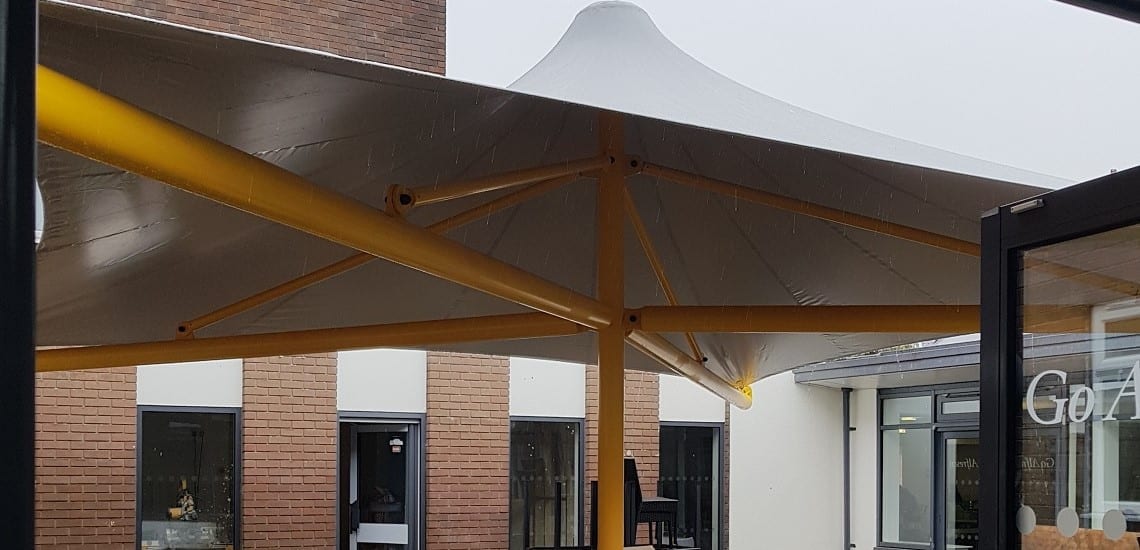 The staff at Reaseheath College wanted to get even more use out of their fantastic outdoor space. They decided to install a college canopy from the wide range of designs available from A&S Landscape.
What was the project?
To create more outdoor sheltered space at Reaseheath College in Cheshire.
Which college canopy did we use?
Our stylish Maxima Umbrella™ canopy was proposed by our design team, and later manufactured and installed by A&S Landscape. This popular design creates a stunning statement while providing large areas of coverage. It's also a great option in smaller spaces, as the single upright maximises covered floor space.