Dining Area Canopy in Stoke on Trent
Posted on 08/08/2016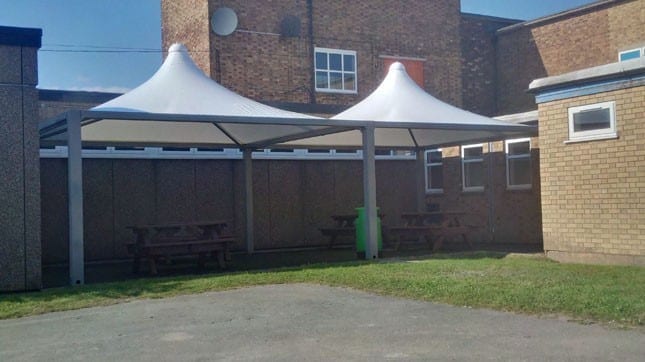 We're really proud of this outdoor canopy in Stoke. The space is now very much in use as an outdoor dining area.
Project – Biddulph High School
Product – Maxima Tepee
Requirement – You see how powerful design can be when it transforms awkward and unused spaces into something else entirely.
Whilst we specialise in canopies for schools and playground shelters for schools we prefer to think of ourselves as the people who create new spaces out of nowhere. Kind of like Magicians. Or maybe we should say we reveal new spaces because as soon as you give an area a new purpose, it becomes visible once more.