Drop off Canopy in Chester
Posted on 08/08/2016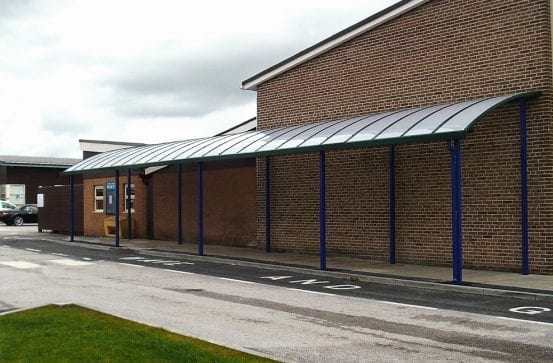 The prestigious King's School in Chester is a community were staff and pupils share common values and set some really incredible standards so when they contacted A&S we were excited to get involved.
Project – The King's School Drop Off Canopy
Product – Motiva Mono
Requirements – Rain, rain, go away, come again another day.
But, of course, it won't. We've conquered the skies, sent a man to the moon but we don't yet have voice control for the weather. So when you have a large exposed area that you know staff and students will use, it's wise to offer some kind of robust outdoor shelter, a place to gather when it's raining cats and dogs (it's never money, is it?).