Covered Walkway Shelter at Hatfield Peverel Infants School in Chelmsford
Posted on 12/10/2020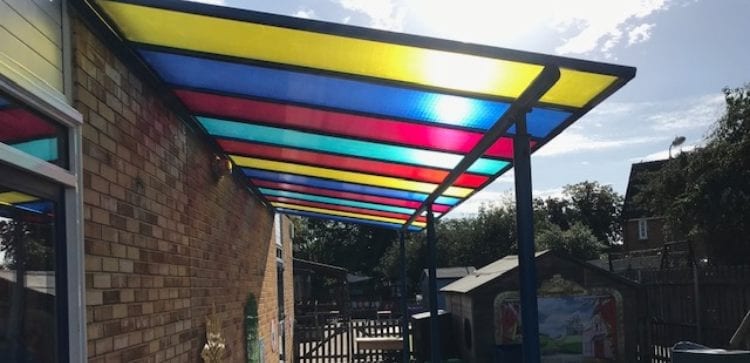 Hatfield Peverel Infants School in Chelmsford, Essex wanted to protect the pupils from the elements as they moved around the school between buildings.
What was the project brief?
To create a covered walkway at Hatfield Peverel Infants School with a straight roof shelter.
Which canopy did we use?
Our cost-effective solution came in the form of our Motiva Linear™ shelter. But to give the structure a warm and friendly appearance, we used multicoloured polycarbonate sheeting on the roof. The young pupils love the colourful canopy and can stay dry throughout the day. Read more about the walkway shelter we designed for Hatfield Peverel Infants School here.