Covered Rampway at Reynalds Cross School in Birmingham
Posted on 22/08/2019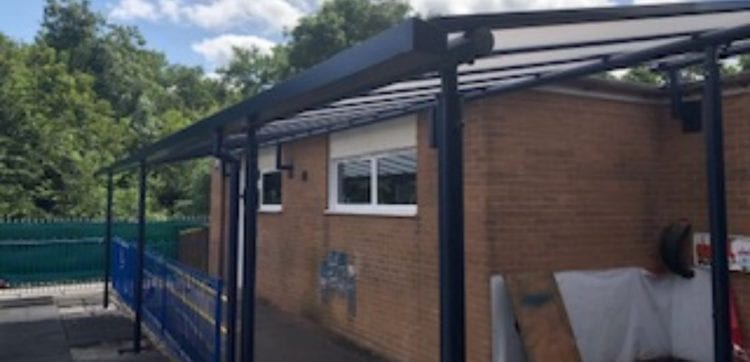 Reynalds Cross School wanted to cover a rampway leading to a classroom. A&S Landscape came on board to design, manufacture and install the straight roof canopy.
Project – Reynalds Cross School add straight roof canopy in Birmingham
Product – Motiva Linear
Requirement – Reynalds Cross School in Solihull, Birmingham, teaches children from the age of two and a half up to 19. The majority of the students have a range of learning difficulties, and so the school site has to be built to accommodate their needs. The staff decided to add a cover to one of the rampways so that the students would be protected from the elements.