Covered Bike Store Added at Sycamore Academy in Nottingham
Posted on 12/02/2020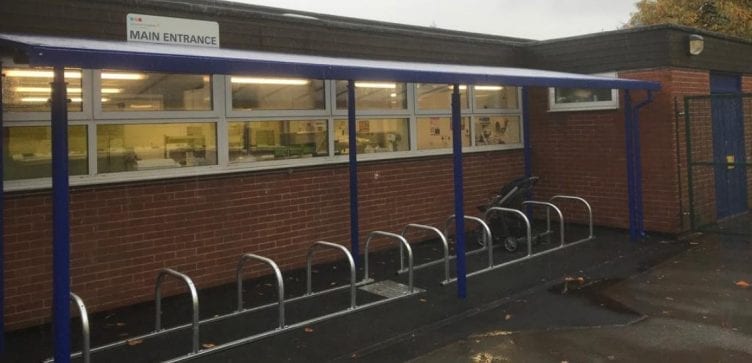 Sycamore Academy decided to replace their old bike shelter, to help encourage their pupils to cycle to school. A&S Landscape created a design based on a straight roof canopy which would meet all of the school's needs.
Project – Sycamore Academy add bike shelter in Nottingham
Product – Motiva Linear
Requirement – The staff at Sycamore Academy in Abbotsford, Nottingham recognised the importance of cycling to school and wanted to improve the existing bike storage facilities. They wanted to create enough space for several bikes to be securely stored under a shelter so there wasn't any damage from the weather.