Canopy with Shutters at Stockport School
Posted on 25/08/2014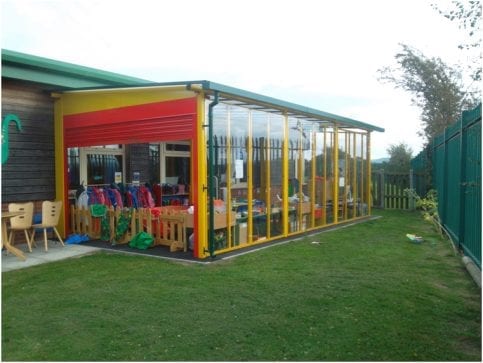 When this Stockport School got in touch, they were looking for an attractive outdoor canopy but with the option to transform it with side panels and a robust roller shutter door.
Project – Shelter with side panels and roller shutter – Dial Park Primary School
Product – Motiva Linear
Requirement – How do you make a shelter into a room?
Actually, that's not a very difficult one is it? All you need to do is add some sides.
Which is exactly what many of our clients do, taking a striking outdoor shelter and turning it into a secure, safe area with total protection from the elements.