Canopy adds Outdoor Learning Space in Middlesborough
Posted on 24/11/2017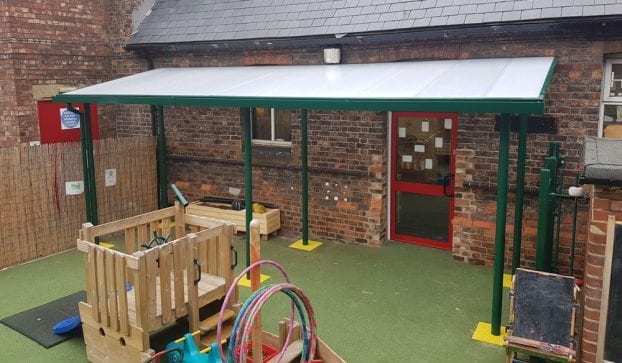 Now the children have ample opportunity to be outdoors, whether to play or to learn.
Project – School Canopy at The Hub in Middlesborough
Product – Motiva Linear
Requirement – The Pavillion at The Hub is a nursery setting which offers a learning environment for preschool children in North Ormesby. Whilst already offering a very caring and safe environment, Ofsted suggested that in order to achieve an outstanding rating, they could improve the children's access to learning outdoors and exploring the wider world. What better way to do this than to add a canopy to the garden area.