School Shelter Provides Bright Dining Area in Portsmouth
Posted on 31/07/2015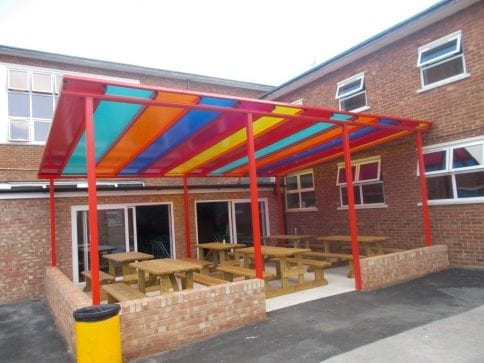 When Ark Ayrton Primary School contacted us looking to add an outdoor dining canopy to their school we worked with them to design something a little special.
Project – Coloured Motiva Linear canopy at Ark Ayrton Primary School

Product – Motiva Linear
Requirement – Design doesn't have to be boring.
In fact, should it ever be?
A splash of colour is not just a design feature, it adds personality and whilst qualities like 'identity' can feel intangible from a distance, the truth is this; The way we feel about a place can affect the way we behave within it.
Creative, playful spaces encourage creative, playful thinking.